Sep 24 2015 5:32PM GMT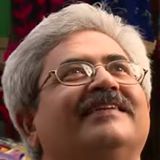 Profile: Jaideep Khanduja
Tags:
If you have an expertise in Agile Project Management, then probably you need to put your hands on some advanced book as this is meant for the rookies, starters and beginners in Agile Project Management. As the name Agile Project Management QuickStart Guide: A Simplified Beginners Guide to Agile Project Management suggests, it is meant to guide beginners in a very simplified manner telling you all about how to manage your projects in Agile way. I prefer audio books these days so as to keep listening to them when being on the move/driving or sitting in a lounge waiting for some business meet to happen. The book is written by ClydeBank Business and narrated by Dave Barron. Narration, voice, and interpretations are quite impressive and easy to understand. Duration of the book is almost 1 hour and 40 minutes.
Just keep one thing in mind while listening to this audio book. Go back and listen again if you skipped few lines or paragraphs or a chapter rather than continuing listening. It is always good to keep previous lesions intact in mind while moving further. Agile Project Management QuickStart Guide is written well with a focused approach to making one understand the different between traditional project methodologies like waterfall approach and the modern agile project management methodology. Agile project methodology always helps your project(s) to stay on track and achieve planned targets in terms of financials, timelines, and deliveries; without compromising quality. Noticeably, Agile project management or agile methodology permits you to entertain as many changes in the customer requirements as you wish as the crux of the game lies on iterations that are small but measurable. The customer is engaged throughout all iterations and after any iteration being signed off the next iteration's requirements are re-evaluated with the customer before going for its development.
Before you adopt Agile Project Management, it is important to learn its basics that are well explained in this book so as to build a good foundation of your learning on the subject. Understanding the strategies and tools is an important factor before you jump into the real world of Agile Project Management. The book helps you understanding all this in a simplified manner with the help of some good case studies. As the book states, it is important for a project manager to be well organized, having a practical approach and, stay specific & crisp for managing a project in an agile way. The step by step building up approach taken in the book in a precise manner is good in understanding the subject while elevating the level of learning.
Before you finish this book you will be well aware of all the relevant terms and their significance in agile life. Few words like scrum, iterations or chunks, standing meeting, burn chart and so on, you will understand while listening to the various chapters of this book. Total 10 chapters are full of wisdom and a great learning. Chapter 1 starts with the basics of project management explaining what project management is and what its need is. Chapter 2 goes with the history of Agile Project Management. Chapter 3 brings the Agile Project Management on the table where your real journey of understanding the subject begins. And so it goes up to the chapter 10 telling about agile sub-industry that consists of agile professionals and their official activities. Definitely you require a different kind of discipline to imbibe in your teams to follow agile project management for which you need to have a thorough knowledge on the subject.