Apr 30 2015 11:48PM GMT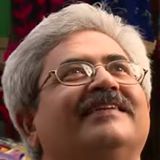 Profile: Jaideep Khanduja
Tags:
This is a great learning for project managers. This is in regard to Multan Airport upgrade project where the Pakistan country has incurred a huge loss of Rs. 222 million.
It is not that projects do not fail. They do fail. But if there is no learning taken from a failed project, then it is an exponential loss. Although the investigations and post-mortem have identified corruption and irregularities as the main culprits but it clearly indicates a poor project management. It seems there were no checks and balances while undertaking construction, purchase and contracts activities. The project has not been handled as it should have been. The whole blame has gone to the project management and consulting company ECIL Ltd.
If you read the whole story (link provided above), there are many loopholes and irregularities that have taken place for the personal vested interests. Overall, there seems to be no control at any moment of time. And moreover, it is quite easy to target one agency (generally the external) to blame and to scapegoat others but the failure should go to all stakeholders involved in the project.
For such projects where stakes are huge not only in terms of money but also in terms of the reputation of a country, proper care needs to be taken care of in project management.