Mar 30 2009 9:50AM GMT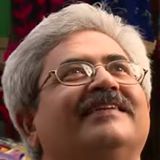 Profile: Jaideep Khanduja
Once upon a time there was a programmer, a very good programmer. Good here means skilled, learned, experienced, and serious. He was appointed by an organization for a large project for a job to write quality programs. He was doing it well and was able to prove his point that he is good for the purpose he has been appointed for.
All of a sudden the large project was required to be closed. Now, the good programmer had to be absorbed in some other project, as company was in favor or retaining him. He was moved to another project requiring different platform development skills. The development platform is different than the one on which he was working in the previous project. He was master of this platform also and assured the management that he is fit for this new requirement and would be able to deliver well as he was (in his earlier project).
But somehow, his new project manager started feeling that – he needs lot of spoon feeding, he is not very productive and is quite slow in delivery, he is not self driven, he is not enthusiastic enough and does not report well.
Would someone like to share – who needs to do what in this case?