Dec 29 2011 6:20PM GMT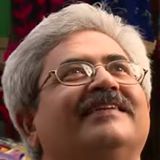 Profile: Jaideep Khanduja
A customer during product development might not be able to assess the sincerity and integrity factor in a deeper manner but it can't be hidden during implementation stage and post-handover stage. Product team or organization may feel happy if the ignorance or non-serious attitude embedded in the product during development stage is exposed post-implementation, post-handover and post-payment stage but that is still, in reality, a loss in business for the product selling organization.
This is mostly taken for granted sort of factor on product side and is almost never realized that one such instance may create a higher amount of loss in business than otherwise. The life is not as simple as it is supposed to be. It cannot be taken for granted for doing a serious kind of stuff in life. Best way of delivering a great product to customer is by having a highest level of seriousness right from the beginning.
One way of developing the product for customer is by keeping in mind as if the product is being developed for your own use. Once product is taking some shape, have a right kind of assessment, whether you would like to buy this product at the price you plan to sell it to your customer?