Mar 29 2011 11:52AM GMT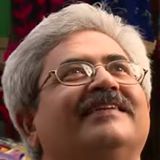 Profile: Jaideep Khanduja
One fine day, Project Manager sitting in country X gets a call from his client in country Y. Customer's Business Manager told Project Manager over the phone about their new requirement of over two dozen reports, the list of which he has just emailed. He requested project manger to go over the list in which he has clearly mentioned the detailed requirements for each report so that in case of any doubt project manager can get back to him. Next day morning, Project Manager ensured his customer's Business Manager that requirements are clear to him and he will get the reports delivered in a stipulated timeframe.
There was no process in place for an instant recording of customer's requirements in lack of which the things remained in the mailbox and mind of Project Manager only. Before he could take action on it and allocate it to his development team, he got engaged in certain other headaches and forgot to initiate this process. Gradually as few more days passed, this important mail from customer got buried over a pile of many other mails and lost its attention and visibility.
After more than the committed timeframe lapsed, there was a call from the same Business Manager to the same Project Manager asking about the status of reports. Project Manager was lost as it was more than a couple of months old story. He asked for sometime to get back to Business Manager, searched for that mail and was in a dilemma what to do as he had not taken any action on it.
He called his production team and thrashed over them over this issue. Production team was blank as nobody was aware about this requirement. In a state of emergency the reports were allocated in parts to half a dozen developers for finishing them in 2 days time. A commitment was given to customer that the reports shall be delivered within 2 days. For development of reports some were engaged in this project for the first time in order to tackle this emergency situation.
As expected, due to developers fresh to this project, shortage of time, lack of appropriate testing and unsystematic approach of Project Manager, the reports could not be delivered upto fourth committed date by which the customer was already losing its patience. And even the reports that were sent to the customer could not pass real business scenario due to wrong results produced.
Whom to blame? What lessons should be learnt? How to ensure this not be repeated again?