Jun 29 2011 7:40AM GMT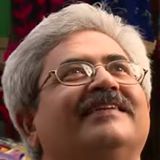 Profile: Jaideep Khanduja
The post 'Twenty ways to ensure complete coverage of software testing' can be treated as a checklist for ensuring complete coverage of testing of any software. It talks about some basic fundamental but critical and important steps to take care of for the purpose.
Purpose of testing is not only to ensure reporting of bugs in a proper manner, complete coverage of product vertically and horizontally both, and ensuring that critical bugs are taken care of. Test team must also ensure timely reporting back of bugs fixed from the development team so that they can one more go over the complete product to verify that all bugs have been fixed – properly.
Test team while ensuring fixing of bugs through their verification cycle must also ensure that while re-writing or varying the code, development team has not developed any new bugs during the course of their action.
There could be various ways to ensure complete coverage of product, proper identification and reporting of bug; and validation of bugs fixed etc. depending on level, automation, and methodology adopted but checklist can become handy in any case.