Feb 16 2014 11:03PM GMT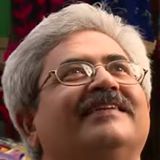 Profile: Jaideep Khanduja
If you are among software testing professionals, practitioners, consultants, managers, scholars, researchers, students or developers; and are around New York during 11 to 13 August 2014, don't miss opportunity to attend the 9th Annual Conference on Software Testing, CAST 2014 with a theme of "The Art and Science of Testing". It is being organized by Association for Software Testing (AST) since 2006. The unique feature of this conference is about its sessions where each of the sessions is run in two flavors – the first half is taken by the speaker who is master in the subject area and the other half is and open session to facilitate attendees for questions, discussions etc.
Some more unique features of CAST sessions is that it is for professional and learners in software testing field and is run by experts and masters in testing field with a sole purpose of improving and optimizing software testing and enhancing its learning to all attendees. The model of this conference is to share in an interactive manner, conduct discussions and run Q&A. It is a time when expert professionals, authors, blogger and other related personalities interact with each other.

CAST 2014 is being co-chaired by Anna Royzman and Keith Klain. The first day is set for Tutorials of full day duration to be conducted by experts in their respective areas. Next 2 days are for interactive sessions.