Jan 12 2013 11:19PM GMT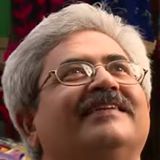 Profile: Jaideep Khanduja
It rarely happens that any of the project phase finishes as per the stipulated plan. Due to one reason or the other, the planned tasks somehow get delayed and at times Project Manager is not able to anticipate this risk in advance. A way of moving towards perfection for a project manager would be to become able to anticipate risk of time delays in project well in advance and next step to it would be right sizing of project timelines including each and every task of the project.
Planning of timeline for an activity is based on experience, gut feel and some kind of objective measures. Overall if you see, for any activity, 50% is usually the accuracy level of it going right. Generally it is an underestimation (and rarely an overestimation) which if fluctuates high, sometimes, goes takes project out of control and becomes a major reason for its failure. Howsoever realistic a project manager becomes while defining project timelines for individual tasks which are part of different phases of a project, it skips certain micro level measure of timelines and hence deviates from producing and projecting a highly accurate plan. Being slightly over enthusiast at the time of projects also diverts you from leading to a 100% accurate plan.
Struggling to produce accurate estimation of certain task of a project also indicates that there is some lack of clarity in components of the task in question thereby inviting more of gut feel and speculation that leads to guess work rather than staying on the right track and producing something near to accurate timelines.