Jan 19 2014 3:39PM GMT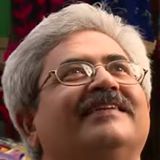 Profile: Jaideep Khanduja
Thanks to Abhinav Pandey for compiling these 9 traits that we would be discussing below in his new book titled as 9 Don'ts To Success because the DOs don't work published by Grapevine India. I was wondering after reading this book whether these traits recommended by the author to follow would work for a project manager in his success if he starts following them, and the answer was a big NO that came from within. Let us see why these traits would not work for a 5. project manager in making him more successful in his ventures:
1. Distraction: Would distraction from customer, customer requirements, business needs and project management help a project manager in achieving bigger goals than what he is able to achieve by focusing on these.
2. Mistakes: Which organization will accept a project manager making mistakes too often and that too repeatedly the same mistakes. Probably none. Taking risk is different from making mistakes. Having a watch from various stakeholders on the project, it is something a project manager can never afford.
3. Fake: How a project manager can act fake is not clear. The author opens this chapter with a statement that artificial flowers last longer than the real ones. But then worldwide real ones are preferred over the artificial ones. Moreover "fake" in no sense mean "artificial".
4. Lies: No point in discussing. If a project manager starts following this trait, that would be suicidal for his career.
Part – 1/2: Next 5 traits discussed in following post…