Jul 22 2014 9:24PM GMT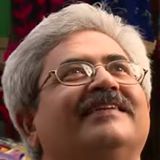 Profile: Jaideep Khanduja
Tags:
User stories are not same as use cases though they objective and purpose of both is same.

User stories are crisp, realistic, to the point, directional, practical, purposeful, resulting and have multipurpose.

User stories are a good alternative of business requirement document but are shorter and crispier than the voluminous size of the latter.

User stories have a huge amount of objectivity in terms of declaring or demanding a business feature or function to be fulfilled by the software application.

They are somewhat having a good amount of resemblance with business scenarios.

User stories are created by or with the help of experts in specific business area in a specific format and limited text. User stories form a solid foundation for test cases specially the acceptance tests.

Unlike detailed requirement documents prepared in traditional project management process, user stories are limited to only of length that is sufficient enough to depict the requirement in such a fashion that the overall requirement framework can be understood, and provide near to perfect timelines for its deployment.

The actual detailed requirement is understood at the time of its development and deployment by developers.

The latter part happens in direct interaction of development team with the business core user or the story creator.