Nov 24 2012 1:20PM GMT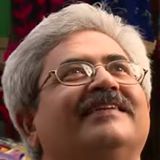 Profile: Jaideep Khanduja
Here are few quotes/ posters I found on net which are quite relevant to the job of a QC and Code writing guys. Curiosity is something than can chip in an extra edge in both – a developer, and a tester.
Never lose your personal touch in anything that you do in life. Do it in your own ways, without bothering about what others will say but never compromise with the quality of your path taken and precision of your end results. Who knows you might be deviating from the best process of the world (which will never come into limelight, if you do it) by adopting a method of doing things as told by someone else.
And finally, done compromise with your emotions.