Jan 31 2013 8:45PM GMT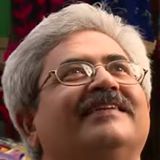 Profile: Jaideep Khanduja
Without preparing any background let us admit that a developer is prone to create bugs in the code he or she creates irrespective of volume/ length/ size or type of code. Though this reduces with the increase in experience but that is not a straight line formula in all cases. The mindset of a developer remains same that is build right since beginning and it becomes very difficult for a developer to get out of that mindset even after knowing the shortfalls of staying in that frame of mind while coding.
Let us look at some of the interesting factors that if avoided can prevent a developer becoming a devil programmer meaning getting into bug creation mode while writing his or her code:
1. Never write code with a misguiding factor that you are a supreme creator. It is not so. Avoid careless coding and think twice from different perspectives before finalizing your code and handing it over to testing team.
2. Try understanding the critic character in a tester that makes him a good evaluator and assessor of code thereby finding good amount of bugs.
3. Look at the way a tester goes into the shoe of the customer for which this coding is being done and then tasting the pudding the way customer would be in his day to day life while using this product.
4. Stop fearing from tester. There is always a fear of getting caught by Testing team and that fear sometimes generates bugs while coding.
5. Stop thinking of travelling the same road while coding. Think differently even for the same set of coding and that will give you a different kind of perspective.
6. Stop coding without documentation. That is a killer. That is merely a suicide.
7. Perform testing once your coding is done at your end before straightaway handing it over to testing team.
8. Stop becoming a victim of over tight schedules and thereby cooking half cooked food.