Feb 28 2014 6:16PM GMT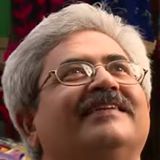 Profile: Jaideep Khanduja
Based on your interest qualification and career goals, there are 8 different certifications offered by PMI. Each certification is an independent entity with no linkages or prerequisites among each other. Check them below:
Certified Associate in Project Management (CAPM): An entry-level certification for new aspirants having target to achieve good entry in project management.

Project Management Professional (PMP): A well acknowledged and widely recognized certification that is having demand globally can be a great booster for your career in Project Management. Project Managers with this certification have definitely a higher recognition and importance than the others, who don't have it. It is an excellent opportunity for experienced project managers to acquire this certification to get a clear cut edge over their peers and get their presence felt on a global front. It also provides an altogether different horizon to master project and team management.

Program Management Professional (PgMP): A higher level of certification for the project managers falling in the category of senior project managers (or those aspiring to become senior project manager) who are currently managing multiple teams and multiple projects. Specially designed certification enables senior project management professionals to gain an in-depth insight to manage large and complex projects, in multiples.

Portfolio Management Professional (PfMP)SM: This higher level certification helps in gaining skills in portfolio management and mastery in handling multiple portfolios.

PMI Agile Certified Practitioner (PMI-ACP): This certification is meant for experienced project managers who are following agile methodologies or are at the verge of getting into it so as to manage projects with Agile approach.

PMI Risk Management Professional (PMI-RMP): This is a special certification to build competence in managing risk portfolio in project management by means of assessment, analysis mitigation and closures of risks in a project or multiple projects.

PMI Scheduling Professional (PMI-SP): This is an excellent certification for project managers who need expertise in scheduling & planning of projects.

OPM3 Professional Certification: The certification helps in aligning experience of a project manager with the practical knowledge gained during the journey of project management so as to maturely manage multiple projects.