Dec 28 2011 6:12PM GMT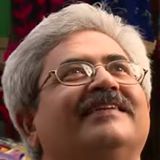 Profile: Jaideep Khanduja
A tester always has an extra edger over developer in terms of looking at the product or requirements through a critique's angle. If the requirements or product is not analyzed in a different manner, it might look straight, precise and up to the mark at times. The moment you go deeper or look at it through a different angle, the whole straight thing may appear as the most complex puzzle on this earth.
That is what is important to know that involvement of tester in the beginning gives lot of benefits to the project and various teams involved in the project. Tester or test team when goes through the business requirement document, would like to understand following points:
1. Have all requirements which are business critical and can be catered through development of business application been taken or not.
2. Does it cover the complete business cycle thereby catering to all major business functions
3. Does it cater to main business transactions
4. Does it cater to top management requirements, dashboard and analysis
5. Does it tend to ease out end user's life or intends to make it more complex
6. Is there a buy in from top management
7. Is system being imposed on users or functions; or is being imposed without them getting involved
This is not the only list that can be a checkpoint for test team. There could be more points, sometimes depending on a typical kind of business having some very unique kind of requirements which are not required in general kind of business.