Mar 13 2009 10:07AM GMT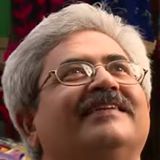 Profile: Jaideep Khanduja
In software project there are two key agencies involved – customer and vendor. Both have to own equal responsibility in managing, monitoring and completing it successfully. In my earlier blog I have mentioned 6 mandates for Vendor Organization on Software Project Ownership. Here I would like to highlight 7 mandates for Customer Organization on OWNERSHIP in a software project. If both these mandates are followed, there is not doubt about the success of a project.
Mandates can be as below:
1. Involvement of top management during specifications finalization and implementation is mandatory: Most of the times customer management thinks their role only in signing off the project initiation documents and after that they feel it is the responsibility of the vendor team and their organization team managed by respective project managers to run the show and make it a success. This is a wrong concept, as the top management has to play a lead role in defining their expectations and requirements during specifications finalization phase of the project. They have to keep monitoring the progress of the project in later stages too. Generally what happens is that the top management do not define their requirements and expectations during this phase and at the final stage of implementation they feel robbed off as they realise that they are getting nothing or something they did not require or expect.
2. Project Manager and Key users should be identified well in advance and should be spared from all other responsibilities during requirement freezing and implementation phase: The top management should identify the project manager and key user well in advance based on their business knowledge, process ownership and commitment towards the organization. They should also ensure that this team's top priority is now this project where they have to define specifications of requirements, UAT, implementation, reconciliations etc. And if they are engaged in their day to day routine activity or in any other critical program, they would not be able to do the full justification to the project.
3. Management has to ensure all milestone sign-offs – like requirements study, UAT, Implementation close-out etc: The management has to ensure that they mutually identify the milestones of the project. Proper sign off after each milestone achieved, monitoring of milestones progress etc. The persons understanding the gravity and seriousness of the matter should be authorized for signing off the various stages.
4. Project Manager has to ensure about the specifications completeness and validation during requirement freezing phase. Also he has to ensure his own and the key users' availability during the project implementation, training and UAT phase: The project manager chosen by the top management has to ensure that accurate and complete requirements being documented validated by respective process owners. Since top management can not be involved in day to day activities of the project, he, being the project manager has to raise an alarm to the top management as and when he foresees any deviation from the plan or unavailability of key persons of his team who have to define the requirements or have to vet the validity of software meeting those requirements defined.
5. Project manager has to ensure the adherence of implementation plan timeline and any non-adherence has to be escalated well in time: As said above, Project manager has to be very careful and serious in this regard, and should be empowered enough to raise the appropriate alarm to the right person at right time at any level.
6. Top management has to review the progress of the project regularly as per schedule (weekly/daily): Top management has to have a process to monitor the progress of the project. The metrics could be plan vs actual or anything. Their involvement in monitoring the progress will definitely keep everyone in the team on their toes.
7. Persons dedicated for requirement freezing should be well aware of business practices, processes and statutory requirements of their organization and country: This is very important but not critically analyzed often. The persons identified for defining the process, requirements and business rules should be well aware of the business practices and processes of their organization and any statutory requirement of their country.