Apr 24 2009 10:06AM GMT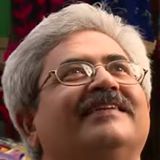 Profile: Jaideep Khanduja
Project overrun is simply a project crossing its boundaries set by the organization. These boundaries may vary from organization to organization depending on how they blindly or how over-extensively (both extremes) they want to look at it.
5 ways to control project overrun could be:
1. Requirements: With any change in requirements from customer, effort estimation and change in plan is important to drive the project in right direction.

2. Customer engagement: At customer site (or earlier as and when customer involvement is required) if customer project team is not justifiably involved in project by means of specifying requirements, providing master inputs, in training, timely sign-offs at various stages, hands-on exposures, etc. effects project drastically and plan may go haywired, without anybody's accountability to prove, if alarm is not raised well in time.

3. Milestones: If appropriate milestones are not identified and monitored at every stage of the project, it affects the project finish off in time.

4. Management involvement: If management let the project go off without their involvement in it, it has high chances to overrun.

5. Celebrations: No celebrations of achievements during the project can decelerate the tempo and momentum of the team at both ends to finish off the project in time.