Aug 4 2013 8:42PM GMT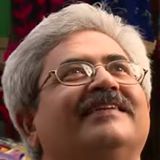 Profile: Jaideep Khanduja
Various types of Project Managers exist each having its own style of functioning and managing a project. Though it is an ideal situation where different flavors gel into one person and make him the perfect project manager. But that happens only in ideal and imaginary situation. Rest all situations strive on reaching to ideal level. That is so with the project managers.
Various kind of successful project managers can be listed as:
1. Visionary: This kind of project managers will be always at a very high level of energy and very clear about his goals and milestones for a period more than the average project managers stipulate for themselves and their projects.
2. Resource generators: These project managers are very resource rich all the time due to their charismatic nature, transparent behavior and diplomatic ways of managing the things. They are expert in bartering, exchange and pulling of resources from other project teams so as to fasten their own deliveries.
3. Innovative: These project managers never stick to a fixed project methodology for long. They always strive out for betterment, optimization, and management of resources available to them in a near to perfect manner.
4. Delegatory: They will be expert in knowing the pros and cons of any individual in their team and hence would be able to stretch or extrapolate the energy rich candidates. These kind of project managers know well how and what to delegate to each individual in its own manner so as to achieve the results well in time.
5. Guiding: They would be more delved into nitty gritty proceedings of their project by involving them in every task being handled by every team.