Dec 31 2016 12:14PM GMT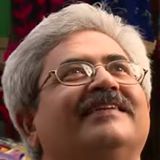 Profile: Jaideep Khanduja
Tags:
Looking at the current trends in the technology segment, 5 Top Technology Skills in demand for the next year would be as follows. The current trends show Project Management has been a top agenda during the year. A lot of aspiring learners opt to qualify such certifications. The certification like the one from PMI (Project Management Institute) helps them in getting relevant job. But on the other hand, there have been a number of upcoming trends that ensure those will be in high demand during the next year. These upcoming trends include Big Data Analytics, Cloud Migration (or in fact, cloud technologies), Digital Marketing, and Cyber Security. All these indicate to be 5 top technology skills in demand for the next year.
I feel, managing your projects will depend a lot on how you manage your people. Hiring right skill people is definitely a great skill. But managing them and getting the best out of them demands an altogether different set of skills. This is where the role of a successful project manager comes into demand. Similarly, if we look at current scenario, no business is untouched by big data. Every business is engaging with social media to enhance its outreach. Big Data Analytics, thus, is going to be a big ticket item in the list of 5 top technology skills in demand for the next year.
Businesses are migrating to cloud rapidly as it promises a lot of benefits. These benefits not only are in monetary terms but also in terms of manageability and security. You need less infra, space, and manpower when you migrate your data center to cloud.
5 top technology skills in demand
With the increase in business on internet (e-business), the demand of digital marketeers is at its peak. And, in fact, it will be one of the 5 top technology skills in demand for the next year. Finally, as the number of business transactions are increasing on portals and e-commerce sites, the security is becoming a major concern. It is also about the important information available online that needs a strong shield of security against the vulnerabilities and threats.