Jun 1 2012 5:01PM GMT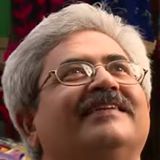 Profile: Jaideep Khanduja
4. Milestones identification and achievement: Any project definitely needs perfect identification of milestones. Milestones have to be achievable, remarkable and not too distant from each other. Unless you identify quick milestones to project to management that things are moving in right direction, quite visibly; management will lose interest in project and that may start impacting the project and teams involved.
5. Reporting: If you are doing good in a project, you should be smart enough to project it well, timely and accurately, to all stakeholders. The achievements are to be acquired and shared well in time if you want to enjoy them the most, else they may lose their gravity and impact.
So in a nutshell if we see, it is a right nix of all above points that is required to win over all hurdles in a project. Correct requirement gathering not only depends on right process owners to define the business requirements but also require wise guys who understand business criticalities and can read the mind of requirement spellers.
Team that goes for requirement gathering needs to perform some homework in advance before landing into the customer's location. There are lot of information that can be collected and understood before meeting the customer.