Jun 1 2012 4:55PM GMT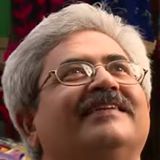 Profile: Jaideep Khanduja
Though it is difficult the assume in advance what kind of problems will percolate during a particular project but more or less all kind of problems faced during a project execution/ deployment/ management can be segregated in five top most reasons or categories. These generic segments/ reasons/ categories will be able to address all issues that are encountered during a project and if these categories are taken care of well in advance in a proactive manner, the chances of failure/ delays in any project get minimized and hence increasing the chances of success.
5 Top reasons can be summarized as below:
1. Customer Requirements: Capturing right requirement first time is an art and a science too. Business Analysts and organizations need to master in this so as to move ahead with crisp directions for development team.
2. Team Sizing: Estimation of right kind of people in team, with right kind of experience and appropriate count of them helps in creating an optimum team size. It could be difficult to do the right sizing well in advance but if customer requirements are documented well, identification of right roles and experience becomes much easier.
3. Team Management: Team management is an uphill task during any project. It is not only the technical aspects than need to be overseen but also the soft side of the personality of each of he individual in the team that need to be addressed to.
…Contd