Jul 21 2013 3:28PM GMT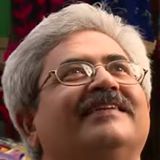 Profile: Jaideep Khanduja
There are certain shortfalls at both ends during any phase of a project that keep eyebrows raised, questions sparked and delays caused. Usually the mindset at the beginning of any software project at customer end is – since we are the paying agents we will be having an upper hand throughout. So even if there is a lacking in defining customer requirements at the beginning during the requirement analysis phase, from customer end, it is felt that those shall be given at a later stage. But at a later stage it would have a recursive impact on documentation, development and delivery – that nobody tries to understand a that juncture.
Similarly at the delivery end, which has a higher stake in technology, sometimes oversees capturing of concrete customer requirements and when this hidden bomb explodes at a later stage, it causes damages to a large extent in terms of time and money. Let us try and understand some of the key factors to improve quality of capturing of customer requirement so as to avoid any hiccups at a later stage.
1. Ensure the best of the person knowing ins and outs of the business process is part of discussion.
2. Ensure there is sufficient buy-in of the customer management in sealing the requirements.
3. Ensure that sealing of requirements does not mean there will be no change in requirements at a later stage. This sealing is as at that moment of time when these requirements are taken and recorded. There could be external (or internal) factors imposing new requirements.
4. Ensure that the team capturing business requirements from delivery end does not seal requirements sitting in a meeting room. They should spend ample time living in the process with full understanding in real scenario.
5. Don't commit 100% delivery of requirements without consulting with internal teams at delivery end – business group, technical group and deployment group in the same hierarchy.