May 23 2019 10:39PM GMT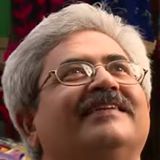 Profile: Jaideep Khanduja
Tags:
So, whether you are joining me in the upcoming Digital Predictive Maintenance Conference Bangkok September 2019 or not is solely your discretion. But it is my privilege to share some good reasons why you should attend. We all strive to avoid equipment failures irrespective of whether we are a product or a service company. After all, it is not a question of survival or existence but of excelling and leading the tough race with peer businesses. Digital Predictive Maintenance can help us to a large extent in that. We all rely on equipment in whatever industry we work in. In the factory, if it is machine and tools, in the office it is laptops, network, servers, internet, and many other types of equipment. These days we can get real-time monitoring along with an ability to analyze large volumes of relevant data.
This analysis can help in predicting equipment failure with instant notification to concerned stakeholders to come into appropriate actions and avoid any delays. Network remote sensors, cloud systems, machine learning, internet of things, and big data are some of the emerging technologies to empower digital predictive maintenance. The primary application of industrial analytics in the coming years will be the predictive maintenance of industrial machinery. Unplanned downtime caused mostly by equipment failure costs $50 billion per year to industrial manufacturers. This is a study concluded recently by The Wall Street Journal and Emerson. Digital Predictive Maintenance not only saves up to 40% on maintenance costs but it also reduces capital investments in new equipment to an extent of 5%. Industry professionals must learn about proven technological concepts in predictive maintenance so as to deploy the most efficient maintenance policy and procedures to optimize equipment reliability, profits, and production uptime.
Comment to know more about Digital Predictive Maintenance Conference
Digital Predictive Maintenance Conference in Bangkok will have more than 60 speakers and 300 delegates. There will be 4 parallel events running that include Sensor Tech, Digital Shutdowns and Turnarounds, Digital EPC, and Digital Predictive Maintenance.