May 22 2009 10:00AM GMT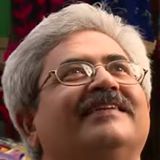 Profile: Jaideep Khanduja
As stated in previous two blogs, top level expectations gathering is very crucial during the business study and requirement gathering phase. And respectively I mentioned how vendor and customer can be careful (and should be) about that. Although it is rare and unexpected, but there are instances where customer organization top level management may not involve in a new software development project. This could have various reasons but could lead to only a single road – where the end is DISASTER. If this so happens, the chances of project getting hurt are manifold. It will precisely and ultimately lead to project failure. The reasons could be many, but to my mind following come at the top:
1. Customer Top management presumes that their involvement requirement is only for signing agreements, papers, reviews and sign-offs. If that so, they will have almost negligible awareness that how critical it is for them to get their expectations and requirements (top level) during requirement study phase. After all it is an investment of time, resources and money. Instead of getting a jolt at a final stage about getting the unexpected or not getting the expected, it is better to explain right in the beginning their own requirements and expectations from the product in detail.
2. Vendor's management role is very crucial during this phase. They have to take initiative in explaining the top management about the benefits of the product being proposed. How it is going to enhance the processes in the organization, the change in roles etc.
3. Assume a situation where there is a pressure from user level for a solution or a product at customer end. The management is not sure about the product. Without horizontally analyzing various solutions available, they decide to go for a particular vendor or product just for the sake for fulfilling requirement. Although it will be rare, but even it is there at a very low intensity, it need to be addressed.
4. Customer top level assumes that the solution being invested into is meant only for user level and not organization level. This is a wrong assumption. Any investment – small or large- has to have benefits for the organization and top management on the cards.
5. Customer top management overestimates their users and assume that they will be able to drive the project without top management's involvement. This does happen but very rarely, in very organized structures.