Aug 28 2009 10:00AM GMT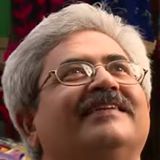 Profile: Jaideep Khanduja
HP announced end of life for WinRunner in February 2008. Many companies using WinRunner for years started wondering what to do. IT people using WinRunner got panicked and started convincing their organizations to switch over to another product, mostly QTP. Another product means another investment in terms of money, time, and expertise. HP itself started promoting QTP in lieu of WinRunner. From 1st August 2009 HP has stopped supporting WinRunner.
There are techies available having expertise on WinRunner. Some companies are still using it, others supporting these companies in using it. There are quite a few reasons for not immediately throwing this investment in the dustbin, instead keep using it with the following reasons:
5. You have in-house expertise on the tool: If you are using it in your organization for years, it is sure that you have acquired the expertise in-house on this product. Keep using it, it still produces wonderful results.
4. It is a matured product: It is already a well matured and stable product and can run for years without any external assistance required. As long as your products developed are covered by this product, use it.
3. You have experts in the market: Even if you have this product but not in-house expertise, there are plenty in market. Either absorb or outsource for using it.
2. You can move back to OST or manual testing: In worse to worse situation you can switchover to Open Source Tools for testing or can decide to go for manual testing. Open source tools are increasingly available and are performing quite well.
1. You have third party products with expertise in migrating from WinRunner to QTP: At a later stage when it gradually becomes outdated for your products, you can always use your repository of test scripts to migrate to another product, say QTP, instead of writing the scripts manually.