Jun 8 2014 4:45PM GMT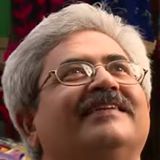 Profile: Jaideep Khanduja
Tags:
Recently encountered a project management model chart in a book where the author has presented three stages of a project – Project Initiation, Project Execution and Project Results. In project initiation there are certain factors that go along with certain ingredients to build some kind of raw material for the project execution stage. Mostly in the initiation phase you gather all first hand information that needs processing during execution stage; and build your teams, and infrastructure to handle this processing and initial data.
Customer requirement, business needs, business aspirations, anticipated business results are all inputs given by the customer basis which the project plans are made with end results in sight. 5 Ps that are essential to be part of project initiation stage and that too in their best form can be listed as below:
Purpose
People
Passion
Problem
Plan
Purpose means customer and business requirements on the basis of which this project has come into existence. It is very important to understand customer requirements, aspirations and goals that are anticipated to be met with this application being built to cater to customer needs.
People include project manager, project teams, PMO, customer, management and other stakeholders. Very important to understand purpose of each and their expectations.
Passion is something without which nothing can be achieved.
Problem or the risks anticipated need to be taken care of in your risk management system so that project goes with least risk.
Plan is obviously going to be the vital organ of the whole game and ultimately a deciding factor.