Jun 8 2014 7:19PM GMT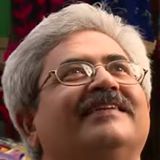 Profile: Jaideep Khanduja
Tags:
A successful project closure brings in lot of happiness along with it. A series of successful closures bring it in a much wider and broader manner. Internal happiness reflects everywhere and starts sparkling outside also. That is the magic of success.
If we talk of 5 Ps that come along with Successful closure of projects, it could be:
Profits
Power
Pride
Possibilities
Philanthropy
Profit is always a key motive for any organization. Profits in turn lead to multi-directional benefits. It brings in business growth, team expansions, more customers, more business, employees growth and overall increase in satisfaction.
Power comes in shape of management's confidence, empowerment, distributed and decentralized authorities and so on.
Pride is an automatic infiltrator that not only gets into management room but also on each and every employee's desk.
Possibilities in terms of more business, customer sustenance, low employee turnover, higher satisfaction and growth, higher level of acceptance of challenges by team, trust and bonding.
Philanthropy becomes an integral part of management and project teams.