Jan 31 2017 11:11AM GMT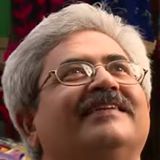 Profile: Jaideep Khanduja
Tags:
A project manager is nothing but a facilitator to his teams. Agree? If a project manager doesn't care for his teams, the same will apply vice versa. The teams also wouldn't care about the project and project manager. Let us look at 5 Project Management Lessons from Luxe Amenities that you get aboard Emirates. Remember that what you give, you get in return. Interestingly, if you treat each project as an overseas flight, you need to treat your teams as passengers aboard. You, as a project manager, has to ensure that passengers aboard don't carry a jet lag, lack of space, and improper teammates. All this may cause traveler a great amount of discomfort. And the straight impact will fall on project thereby causing disruptions and risks. Let your teams not worry about any of such issues while working on a project. Make your project as enjoyable as possible.
One of the important 5 project management lessons is to Personalize every teammate's project journey. You let them know your demands and guidelines and then don't restrict them to drive the project in their own way. The deliverables have to come in time. Which way, let it be their call.
5 Project Management Lessons from Emirates
5 project management lessons that you can adopt from Emirates are:
Privacy: Retain every team member's privacy. In fact, don't barge into their privacy zones. Interestingly, the more you let them fly free, the more heights you attain in your project collaboratively.
Sleep: Give them some rest time while calling them for long work hours. Definitely, no project works 9 to 5. There are moments and instances that call for extended hours. Provide them a comfort and space where they can have a nap to work afresh.
Warmth: Keep your project alive with warmth. Don't let it go cold and unresponsive. Let each person's energy work in the same direction to achieve your results faster.
Entertainment: If you are creating moments of anxiety and unrest for them, you are also responsible for creating moments of entertainment.
Stress: Keep them stress-free throughout. In fact, bring some lighter moments in between. Share with each other about your families, friends, and life.
I am sure, these 5 project management lessons will help you in your project journeys. In fact, do share your experience. Even if you agree or not. As a matter of fact, I would love to listen from project managers from various parts of the world.