Jul 28 2012 11:35AM GMT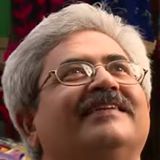 Profile: Jaideep Khanduja
Sounding good or bad, but in my opinion, a software project resembles making love or having sex. There are many similarities that can prove this verbatim. Let us look at the resemblances:
1. Mental preparation: You have to be mentally prepared to achieve your goals and set your milestones. Clear vision and urge to achieve mission is the ultimate goal in your mind in both the cases.
2. Physical Vigor: Without having strength to achieve what you want to achieve, target setting has no meaning. If you assign a bigger task for yourself, you need to be physically prepared for it.
3. Passion: Having both above, and not being passionate about your goals, it is going to hit you badly from both perspectives – yours and the other party.
4. Achievement: Achieving stipulated goals in estimated time is very important. You can't relax in between even if you want you. Delayed response may end up in no enjoyment during the journey.
5. Respect: Give respect to feeling and requirements of both the parties involved. You just can't keep on singing a song that is boring to the ears of other party.