Aug 13 2013 10:50PM GMT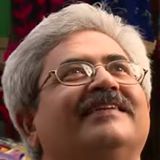 Profile: Jaideep Khanduja
In a business scenario lot of development requirements keep coming up from various functions. Each function is vital to business and hence can't be ignored just like that. There has to be a measurable systematic approach through which the requirements are assessed and then accepted or rejected (or put on hold for the time being, depending on things in hand prior to new requirement). The measurable criteria can be formulated on following parameters:
Requirement: Try understanding what exactly is the requirement. Prepare a business case by drafting out exact functional requirements, its current situation, meaning how it is being handled currently; and what is desired, i.e. how the function desires this functionality to be handled through system, once developed.
Criticality: Understand the criticality of requirement from horse's mouth. A function may be projecting it as a big deal but actually it might not be critical from management's angle. Align everyone and then workout the volume of criticality of this requirement.
Urgency: The criticality, though would be the major deciding factor in defining urgency of this new requirement to be developed but there would be certain more critical requirements already in pipeline that need to be assessed before finally arriving at a conclusion.
Business Impact: A large requirement comprising of large volume of manhour efforts might have a little business impact and vice versa. Hence understanding the impact of this requirement on business is important to measure. Best way is to measure the negative impact on business if this functionality is not built and the positive impact it will bring in on the business after its development and deployment in the system.
Manpower Efforts: Definitely it is a big criteria playing role in deciding on taking a new development task, reject or put it on hold. At times, a very critical and urgent requirement, in lack of manpower resources in-house, might call for an outsourcing.