Dec 31 2016 10:34AM GMT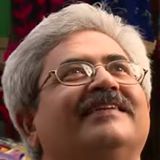 Profile: Jaideep Khanduja
Tags:
With the new year coming it is essential for analyzing the current year. Then we will talk about 5 new year resolutions essential for project management. It is equally important to understand what is gone well, what could have gone better, and what didn't go well. For the things that you have done well during the year, you must ensure that the same will happen the next year. Sustenance is pretty essential in life for all good things we achieve in the profession. Secondly, for the things that could go better, build a learning spectrum to ensure that the same does not repeat next year. In fact, if you perform the same task again, it has to be in the first category. And finally, ensure that more and more results lie in the third category to keep your morale high during the year.
One of the top 5 new year resolutions is to identify your style of working. You must not have all the top qualities. But you would have a number of strongholds. Identify those. And keep them intact. On the other hand, identify your low streams and create a plan to convert them to high stream.
The second big ticket item among 5 new year resolutions is Optimize your team capabilities. For this. it is important to identify the potential and shortfalls of every team member. Then strategize to balance them out in a way that one person's strength covers another team member's weakness. Meanwhile, ensure to convert weaknesses to strengths through training, coaching, mentoring etc.
5 New Year Resolutions
The third of the 5 new year resolutions is quite tricky. You, as a project manager, must own your organization, team, work, customer, and so on. Own in terms of deliverance rather than expectations.
In the same way, own your customer. Be a part of his successes and failures. Share his pain to help him coming out of all failures.
And finally, when we talk about 5 new year resolutions, the magic word is CHANGE. Be the change, change with the change, and motivate others to change.