Jun 30 2012 10:46PM GMT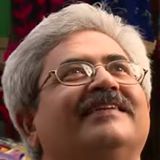 Profile: Jaideep Khanduja
Change in requirements is not an unknown phenomenon in any kind of project. In software development it is rather happens more frequently. The adaptability of asking for such changes from customer end and accepting such changes at vendor end is quite higher and syncs well to such an extent that when a project has overshot budget or planned timeframe – neither of the two get to realize until it becomes too late for both of them.
There could be many positive and negative factors that control demand for changes during an under development project. Some of the top negative factors can be listed below and if these are controlled well during any project; probably success rate of projects will go higher by 50% from current level of failures:
1. Lack of involvement: Requirements have been given at the beginning of project and a sign off of requirements has happened; hence nobody from customer end is required to vet those requirements getting translated into code.
2. Lack of seriousness: At times project gets imposed on customer end users without them taken into confidence and therefore they might not get involved in the project with all kind of seriousness.
3. Lack of Interest: A key user sitting at a high level might have been ignored in past by management and hence just to take revenge; the key user may keep low interest in the project but keeping full care that it does not smell out in the air.
4. Shortage of time: Key users are given this important task of defining and managing business requirements in the project but along with are engaged in many other equally critical activities thereby leaving them with no time to be sincere with the project.
5. Change in strategies: Management at customer end may have change in strategies at their end thereby pushing the ongoing top priority project to a lower one and hence change the prepositions for all involved in the project.