Sep 24 2012 9:41PM GMT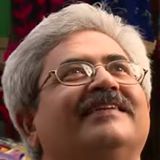 Profile: Jaideep Khanduja
We all have certain amount of myths within us and sometimes we start loving to live with them. A developer's job is quite critical in any software development project as this is the guy who is doing all ground level work. Whatever he produces goes to the customer though after passing through testing phase.
Understanding the customer requirement is most critical for a developer even if he is master in coding. All excellent developers do not turn into successful ones dues to this factor. It is not bad living in myths if those are positive ones and have a narrow gap with the reality. The higher is the gap of a myth with reality, more difficult it becomes for others in the team to digest and ultimately if might produce a negative impact for overall project.
If we try finding out 5 myths of a developer that could turn dangerous for his own career could be listed as below:
1. I am supreme and am not bound to produce any bugs in my coding. Once this feeling chips in, developer starts negating any improvement points required for his coding and all bugs though get fixed by him but keeps him working carelessly.
2. Tester is just there to find out faults in my coding. If intentions of a tester are doubted by the developer, then probably he will not be able to take his feedback positively.
3. I must write a code that keeps my team dependent on me. Coding in an unstructured manner is a crime but some developer love doing it.
4. I can steal this code as I am writing it. This is unethical. Whatever a coder is writing, he is being paid for it.
5. Keep provisions of code going haywire with a future timestamp? This is a crime.