Jul 21 2013 1:11PM GMT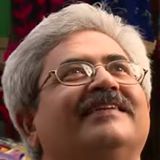 Profile: Jaideep Khanduja
5 Myths that a customer carries at the juncture when Business Requirement Analysis is being done, which lead to failure later could be:
1. I am very busy: Well, though I know the process to the core but right now I am very busy so please talk to xyz down the line who will explain you on the basis of whatever he knows.
2. I will manage it later: If things are not explained well right now (though they are supposed to be), don't worry, we will manage them at a later stage (but when? at the time of product launch? thereby inviting a sleeping volcano to erupt)
3. If you have a doubt ask me: Though I am very busy even knowing that from customer end I am the rightmost candidate to explain the whole process but I am deputing someone below the line who has joined recently to explain it. And if he has any doubt anywhere, he will ask me. The poor guy doesn't know where to ask what having his limited knowledge of the system.
4. I expect you to understand in 2 hours what I mastered in 2 years: I joined in the system, took my own sweet time to settle down and then understand the system. But when you have come to do the requirement analysis, I expect you to understand the whole business scenario up to the root level in a single meeting of 2 hours.
5. I focus more on how to build the process rather than explaining the process: I will keep poking my nose in telling you how to build this process in the system (though I don't know even the ABC of software development) rather than explaining you the actual process with minutest of the critical details that are important to be taken care of.