Apr 22 2009 9:51AM GMT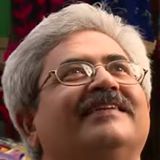 Profile: Jaideep Khanduja
All projects are prone to overrun. An overrun acceptance is directly proportional to an organization's fault absorption capacity. Accordingly the definition of overrun is framed to demonstrate an overrun project as rightly completed project.
5 myths about Project Overrun could be:
5. Planning: After the initial plan is made, customer requirements have shrunk but it is good not to revise the plan to achieve in-time project closure (or even earlier).

4. Manpower: Project Plan is made after which additional manpower is inducted in the project, but no need to revise the plan.

3. Cost: Customer is ready to pay the full payment to complete the project, even if it overshoots the timeframe decided as per plan.

2. Time: A project had to complete in 5 months, but it took 10 months to complete. Imagine the manpower engaged in this project that could have finished another project if this project finished in time.

1. Customer: Customer is not able to cope up with plan but not ready to pay for extra efforts being done by the project team on behalf of customer thereby overshooting cost and time. We have a valid reason for this overshoot.