Jan 31 2013 9:55PM GMT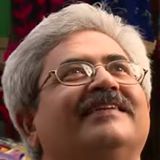 Profile: Jaideep Khanduja
Though you will find ample amount of templates online with the help of a simple Google search for "Defect Report" or "Bug Report" online, but still some of the components are must to have for any kind of Defect Report. Those essential ones are:
1. Scope of testing is important to be highlighted on the top of your Defects Report. If you miss this important information to be posted on the top of your report, it would probably not be able to suffice its purpose in terms of clarity and completeness to the respective stakeholders. Even if you being a part of test team would not be able to ascertain anything critical or important if you look at your own report released without this important factor clearly mentions.
2. Test bed/ test setup/ test environment is required to be clearly stated.
3. Schedule of testing and actual period of testing too are important to be mentioned.
4. Composition of test team is also required to be a must have component of your defects report.
5. Test Plan, Test Cases and Test Scenarios have to be there in as much detail as possible.