Jun 24 2012 3:44PM GMT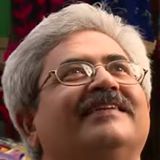 Profile: Jaideep Khanduja
Whenever any application is used for the first time by a user, there is always a perceived notion in the mind of user on the behavior and functionality of the application. If the application being used for the first time behaves better than the expectations set in user's mind, the battle is won; otherwise it is lost. Although it is very difficult to satisfy every end user by a single application, there are certain apps which have higher tendency of likelihood by its end user and hence such apps do well across the globe.
It happens in any kind of application whether it is based on client-server architecture or is a web based application. For web based applications some basic information, if is launched, along with the application; will help changing the preconceived notion of user from a wider spectrum to a specific pattern. Such information can be listed as below:
1. Browser Support: The web application, in whichever browser is opened, must clearly state the specific browser(s) on which it has been specifically built and tested.
2. Resolution: an application may play weird if not opened in proper resolution of the system. Hence it is important that the use knows well in advance about the best resolution for the application.
3. Limitations: Every application has certain limitations that are well known to its creators at the time of its launch. It is better to make user aware about such limitations so that he does not remain in dark.
4. Future Plans: If you let your users know about what enhancements you are planning, it will keep your users hooked to the app.
5. Feedback: A must have feature on every app to gather user's feedback.