Jun 14 2012 4:26PM GMT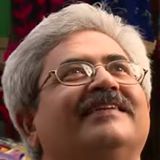 Profile: Jaideep Khanduja
Business applications are moving from client server architecture to web based. The design and usability have become predominantly necessity as strongly as earlier it used to be for navigation. Screen designs need to be dependent on browsers, resolution and focused audience. Microsoft, howsoever popular or widely used has been, still produces unexpected results for which there are no technical reasons. IE8 differs from IE9 and applications working fine on one, do not work well on other, if are not built with depth and knowledge.
Apps built on one browser do not work on others apparently producing lot of misbehaving results. At times there is an incompatible issue that needs to be addressed has to be brought into compatibility mode. Howsoever advancements technology brings in, the issues keep arising in one shape or the other.
Some important factors that need to be taken care of while building a web based product must have following basic factors:
1. Understand web audience well before starting designing of product.
2. Your users are much smarter now as they are not limited to the office boundaries and using only the product hosted on in-house servers.
3. They have understood the strength of web and must have tasted lot number of web based applications before they will start using it.
4. Current day end users are quite tech savvy and well versed with web apps and their strengths.
5. You can't give illogical or absurd reasons of certain things not happening in the app which are well done in other products on the web. Tools and platform can't be held responsible for such actions.