Jan 31 2013 10:33PM GMT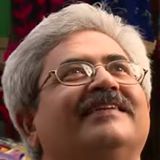 Profile: Jaideep Khanduja
Project Management is not dependent on a highly costly and good quality tool. Projects can be managed without any tools too, in a simplistic manner, if one has the art to manage them. But definitely tools do help in optimizing management of projects by various means. Any tool that intends to be qualified as a good Project Management Tool must have some very basic features of qualities mentioned as below:
1. Good Interface.
2. Simple to Use, effective usability.
3. Capable of Collaborating various teams engaged in project management.
4. Setting of Goals, managing and tracking them with an alert/ escalation workflow. Searching and managing goals
needs to be quite simple and effective.
5. Team Activity visible and manageable at respective levels.
6. Web Based is must, mobile version is cherry on the cake.