Oct 26 2014 9:23PM GMT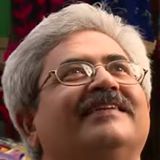 Profile: Jaideep Khanduja
Tags:
Recently I read and reviewed God Is A Gamer by Ravi Subramanian. Some striking and excellent learning points that I found while reading book, would like to share. These points can be grabbed by Project Managers to give a boost to their career and throughput.
The five learning are as below:
A leader who puts down her own people in front of her superiors can never be an inspiring leader.
As a project manager your role is to safeguard your team members from management's questions arising out of failures or delays in the project. In fact it is a good sign to defend your teams in front of top management so as to win their hearts. Both sides will admire you. Your management will admire you as a great leaders and your team will in return deliver you their best under all prepositions.
Career longevity is more important than career enhancement
Very well said. Quick hoppers get blacklisted in longer run. People spending longer period in an organization get paid out for their loyalty sooner or later.
When you stop chasing the wrong things, you give the right things a chance.
Only when you stop going in wrong direction, you increase your probability in going in right direction.
Reputation has no insurance.
Good deeds done, cannot be kept as laurels in lieu of doing further good deeds. This has to be a continuous process.
Success is not always measured in terms of dollars earned or turnover. It is measured in terms of the difference you have made to the people around you.
The amount of energy and motivation your team members get from you will go till long in their mind and heart than the increment they get as part of their professional journey.