Aug 17 2013 12:21PM GMT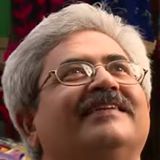 Profile: Jaideep Khanduja
Project managers are not out of this world entities. They are one among us but with a difference of managing things more smartly and effectively. Success does not come on its own. It takes lot of efforts and habits to inculcate to become a successful project manager. If we talk about top five habits of project managers, those can be listed down as below:
1. Have a structured to-do list: A number of times, in between some important meeting, or while performing tasks, some important piece of information about an action to be performed comes. Having a good memory is a blessing but not having a well organized to-do list is a curse. You compromise with it and you will soon get to know the negative impact of this on your life.


2. Don't take breaks just for the sake of it: Having breaks is a good thing to refresh and re-energize yourself but don't use it just for the sake of it.


3. Prioritize your tasks: Adding and managing you to-do list is one thing, prioritizing and re-prioritizing with regular reviews works like cherry on the cake.
4. Understand the best productive hours of your day: You can't be equally effective and productive during all hours of the day. Understand what hours usually you are on top of your vigor and use it for finishing your most important tasks during those hours.
5. Don't hesitate to do multitasking: Your brain is a complex processing unit and hence can handle multiple tasks at a time without any compromise with quality or delivery. Learn and understand your power to handle this tool.