Jan 31 2017 1:37PM GMT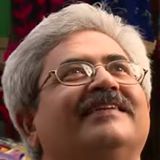 Profile: Jaideep Khanduja
Tags:
If I think of 5 great IoT initiatives of 2016, the top ones that come to my mind are below. There would, definitely, be more to mention. The IoT initiatives, logically, fall into two categories, in my opinion. Firstly, there are end consumer or home segment IoT drives. The second category belongs to Industrial IoT initiatives. Both are equally important in our life. In fact, both intend to make smart cities. And as we all know, smart cities comprise of smart homes, smart industries, smart offices, smart hospitals, smart roads, smart infrastructure, and so on. All this leads to smart governance and hence smart cities. A collection of smart cities builds a smart nation.
5 Great IoT initiatives
Let us list below the 5 great IoT initiatives of 2016:
Google Home: With its release in November 2016, probably Google has come out with one of the most wonderful innovations. If you remember Amazon Echo, Google Home is simliar to this. But in a way it is much beyond what Amazon Echo does. This tool will empower you to easily use your IoT smart home devices.
Xively ProductLauncher: Xively ProductLauncher evolves in September 2016 by LogMeIn. In fact, it is an IoT interactive design tool. It creates a new horizom of IoT projects modelling. As a matter of fact, it is a tool that is going to help many upcoming ioT projects and launches. There is a huge cost saving for industries while using Xively ProductLauncher.
Amazon Dash: Amazon Dash came into existence in May 2016. This is a smart button that is completely and easily programmable. It will help developer communities to easily control connected devices.
Cisco Industrial Network Director: As the name suggests it is an IIoT product. In fact, it provides a full visibility of any industrial network howsoever large it may be.
Hope these 5 great IoT initiatives of 2016 help in transforming the world in a meaningful manner. I feel they will in one way or the other. Would like to know reader's views on the same in comments section.