Jun 30 2012 10:15PM GMT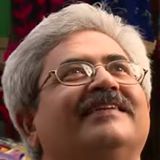 Profile: Jaideep Khanduja
Developers are probably most creative group of people who keep themselves engaged in creating code all the time. Since perfection and human beings are some steps apart in whatsoever is done by human beings, there always is an urge found to strive for perfection. This is what makes them good developers. There are certain pre-requisites to attain that stage, lack of which may behold them to reach to that stage.
Top most reasons that hold good developers to build a bug free code can be listed as below:
1. Tight schedules: Tight schedules as such are not an issue for any good developer. But when it gets clubbed with certain more pulling impacts; the developer gets drifted away from developing extremely good quality of code.
2. Disturbing/ Tense atmosphere: This is what impacts a developer, or for that sake, any creative guy most. The developers need a non disturbing and cool kind of atmosphere around them so that they keep juggling new ideas in their mind and putting them in the code they are building.
3. Frequent interruptions/ Change in priorities: This is something that will disable any person for reaching to his goals. You start for something, change your mind for something else, or are forced to change your current work in hand with some other work; you are never going to attain your goals in life.
4. Lack of Documentation: This is something quite basic in nature but is not being followed for ages. Nobody understands the gravity of documentation and hence least attention is paid to this most important exercise.
5. Change in Requirements: Change in requirements is as disturbing in nature as change in priorities. It is usually done from stakeholder's end and usually happens due to many reasons like – lack of involvement, lack of seriousness, shortage of time, change in strategies etc.