Jan 19 2014 2:03AM GMT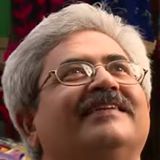 Profile: Jaideep Khanduja
Projects do get delayed mostly as per their plans due to various reasons. But mostly the major brunt is to be absorbed by testing. Reasons for this could be many but important to learn is to cover the testing team with a shield so that none of this kind of panicking pressures penetrate and create chaos in testing phase. Some of the known factors causing pressure on testing phase are:
1. Wrong Planning: Initial planning if not reviewed on a regular basis is definitely going to cause its impact somewhere.
2. Customer Demand: At times there are factors at customer end that compel them to redefine their timelines of go-live of running project for which the pressure is put on project team. Development takes its own sweet time and so does the testing but usually pressure of such kind fall on QC to squeeze their timelines to roll out testing in a quicker manner.
3. Development: Delay in development completion could squeeze testing phase timelines thereby eating out their calendar dates planned to go for testing.
4. Unplanned Shortfall: Shortages that occur suddenly during running phases cause severe impact depending on the resources or persons that vanish all of a sudden from the scene.
5. Other Unplanned Priorities: A suitable time allocated for testing might get sacrificed for some other unplanned but critical activity that jumps into the team's pocket.