Sep 17 2008 10:20AM GMT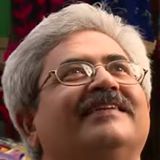 Profile: Jaideep Khanduja
What is a test environment? – I have already explained in my earlier blog (https://itknowledgeexchange.techtarget.com/quality-assurance/what-is-a-testing-environment-for-software-testing/). Also I stated in my previous blog – "why build a separate test environment" (https://itknowledgeexchange.techtarget.com/quality-assurance/why-build-a-test-environment-for-software-testing/) from which two major parties being benefitted are customer and quality testing team of the vendor. Here let us try to understand five essentials to be adhered to while building a test environment for software testing. Let us also understand that these are not the only essentials, there could be many more, I am taking the five top priority factors of them.
1. Customer's Environments: Understand clearly the environment in which the customer is going to run this software. This has to be checked not only for server but also for the user's machines. The environments factors could be the hardware, OS, Database, Front end tools, browsers etc. Take care of all the versions of OS, browser the customer machines that are going to run this application.
2. Test Server: Build your test environment as much as possible a replica of customer environment. This is to be applicable to Server and client machines as well.
3. Separate Test Server: Build the test environment on a separate server free from development and dedicated exclusively for testing purposes.
4. Understand business requirements well: The testers and test lead should be very much clear about the customer requirements based on which the test cases are to be built. More understanding, more coverage. Much clearer understanding, wider coverage.
5. Documentation: Aesthetically document each and every test that the testers perform for a unit, module or integration testing of the product.