Sep 15 2014 10:43PM GMT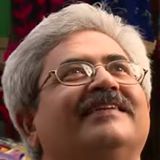 Profile: Jaideep Khanduja
Tags:
Project management is not an easy task. It requires team management, risk management, planning, execution, sign offs, training, meetings and a lot more. Risks could be of any nature – some anticipated, some unperceived. Anticipated ones can be handled as some amount of thought process has already gone into it. But when some unanticipated storm comes, it calls for a quick decision, quick resolution and quick management. Project management as a whole is management of such sequences – something which has been experienced earlier and has been now an expertise to handle crisis but when the situation is new or of multiplied complexity, it creates a bigger threat and thus needs quicker resolution.
If we talk of top 5 critical steps of a project, following could be the listed ones:
1. Project Execution: Most of the regular project management organizations build a PMO (Project Management Office) to ensure successful execution of project and have a structured plan for risk management (assessment and mitigation). Where we don't have a PMO, the responsibility lies with the Project Manager for its successful execution.
2. Scope Management: When we talk of scope management, it becomes a project in itself. Managing scope is not an easy task. A small correction in scope at a later stage could ask for a total revamp. Scope management calls for correct and complete scope capturing.
3. Development Planning and Hand Holding: Scope of business requirements gets translated into technical scoping and thus development is done by the team. Development responsibility does not end with product launch but even beyond that for the hand holding.
4. Plan Tracking: Plans prepared need to be monitored and informed to the relevant stakeholders.
5. Team building and Capacity building: Teams, if keep on performing the same tasks repeatedly become stagnant. Their capacity need to be expanded with team maturity.