Aug 2 2016 10:45AM GMT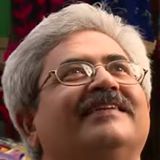 Profile: Jaideep Khanduja
Tags:
This is the last post in the series of interview with Rohan Shravan about his journey, learning, and the new product #iamAble Able 10 tablet for professionals. In this post, we are talking about 4 Quality Control Stages that helped Notion Ink Device Labs to offer Swap Warranty in a glitch-free manner. These 4 Quality Control Stages are quite stringent. At each stage, I learned, there is a high volume of rejection. And that rejection helps the organization to churn out the best of the pieces. Hence it helps in lowering down the rejection and defect occurring at consumer or user level.
9. What all stringent quality measures are taken during its development lifecycle?
SWAP warranty for us is possible because our devices go through 4 Quality Control stages. Primary QC is done by our manufacturing plant, which confirms the mean time between failure numbers for us. Then our team, right on the assembly line rejects devices which do not conform to the functional or design requirements. In next stage, we get the QC done through a 3rd party agency, which adds a very strong impartial look at everything. Finally, the devices are airs-hipped to India to reduce in-transit time and damage. Once they reach our labs, every single device again goes through full functional as well as design coherence test. That's when we add those Mint chewing gums and our letters as well for our customers.
10. End consumer or business? Where does it fit best?
It is best suited for Mobile professionals. Our core focus with Able is enterprise through it is available online as well for Consumers looking for a reliable device instant connectivity.
11. Is this an international product?
Yes, it is also available in European Enterprise Market.
12. Please throw some light on the battery part. What is the backup it provides?
Able has 8100 mAh Battery. On normal usage, it should work for 8 hours with any trouble, but battery performance depends on a lot of things. On a poor Wifi network watching youtube can drain Able in under 6 hours as well.
4 Quality Control Stages demands high discipline
13. What is the current volume and pricing model?
All enterprise orders are different. Most go with Windows Pro licences, want 2 or 3 years of either SWAP or onsite Warranty, as well as additional spares. So pricing for Enterprise segment can vary anywhere between INR 24990 to INR 34990. In the consumer market, Able is available at INR 24990.
14. Any other aspect you would like to highlight if skipped by me?
One thing which differentiates us from others is our in-house design. Everything you see in Able goes out from our lab. We feel the designers have more connect with the consumer using their devices and if then something goes wrong as compared to traders for whom it was the Chinese guys who did some mistake. We are very emotional about products and every feedback helps us improve further.
15. What next in terms of technology and upscaling?
We feel there is a need for a proper product which can compete with Microsoft Surface. The Surface is an excellent example of a 2in1 which can replace your laptops. We are very keen to enter this segment, but the price point needs to be correct. We are hoping we can surprise people soon.