Oct 26 2016 10:21PM GMT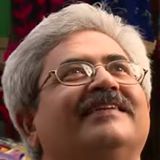 Profile: Jaideep Khanduja
Tags:
This is concluding post from my discussion with Gary Watson, VP of Technical Engagement and Nexsan Founder. In the first post, we discussed the salient features of his company Nexsan and its unified storage solution with complete availability and security. In the second post, we discussed how ransomware has become a key concern and how Nexsan addresses it. Similarly, 3rd party data hosting is another pain point that leads to fear among CIOs. Here, in this concluding Q&A, Gary highlights what other key trends are there in the marketplace and what influence have they had on Nexsan's current/future offerings.
Here we go:
Q: What other key trends are you seeing in the marketplace, and what influence have they had on your current/future offerings?
Gary: The big story is mobility, and in our view, the lack of preparation for this trend by the legacy storage companies. The difficulties of getting at corporate data have led to the wild explosion of 3rd party data hosting services like box.com and Google Drive, which as I'm sure you are aware, have led to a lot of fear and frustration among CIOs. Users are going to their IT departments, potentially at some risk to themselves and certainly at much risk to their employers, and this should be a wake-up call to the on-premise storage vendors that they need to provide solutions to these use cases that exceed the convenience and performance of the "Shadow IT" vendors. This is what led to our acquisition of Connected Data last year, and our efforts to make an enterprise-ready version of their battle-tested concept, which led us to develop UNITY.
Note – We have filed for a trademark on UNITY and are in litigation with EMC over a product they launched later that's using the same name. Just to be clear, these are two unrelated products.
Thank you!! Gary.
To conclude it, I would accept that 3rd party data hosting leads to fear and frustration among CIOs.