Jun 30 2012 11:20PM GMT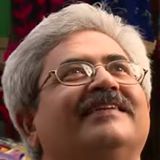 Profile: Jaideep Khanduja
Change in requirements does happen frequently or infrequently depending on the acceptability level of development team. It also depends on how tightly activities are planned and milestones are being monitored. At times there are certain changes that come right in the middle of a project but shake the progress in a big way. It might happen that the changes are inevitable and may nullify all efforts done so far at both ends.
In such a case there will be a fresh start with a valid reason and justification. Such changes are driven by big and usually external forces. Some of such factors are listed below:
1. Economic downturn: A big deal got undone due to certain reasons thereby shaking the anticipated inflow of funds over a period of time in a negative manner will definitely force management to think twice why they should not stop investing big amount in an ongoing project. Why not shrink requirements to save the larger chunk of investments in the project at a later stage when inflow gets stabilized.
2. Political imbalance: It is not about national or international politics. It is about politics that rests within an organization. An imbalance occurring due to any reason may impact the requirements defined for a project to a large extent.
3. Change in top management: This change at the bottom layer of sea and top layer of management usually brings a hidden storm within itself. The changed brain starts impacting existing brain by infusing ideas to mold them in a different direction. An ongoing project could be a classical example of this.