Mar 26 2014 8:38AM GMT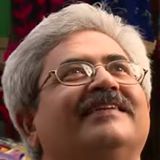 Profile: Jaideep Khanduja
When the product is ready to be handed over to testing team, the testing team needs to ensure completion of certain tasks before it actually starts the testing of code handed over to them by the development team. These important tasks ensure proper understanding of scope of testing, and help in preparing complete coverage of testing by building exhaustive (and relevant) test cases by the testing team. In any case these activities would be happening in all the cases but only need to be crosschecked to make it happen in a formal and structured manner.
These activities are:
Customer Requirements: The customer requirement document need to be thoroughly investigated by the testing team and understand it to the core so as to build the test cases based on the requirements documented. The business needs, process flow and customer needs must have ample coverage in building test cases.

Business Flow: Along with customer requirements, testing team needs to understand the real life business flow at customer end so as to align it well with its testing strategy, coverage and completeness.

Business Cases: Real life business cases need to be studied by the testing team for both the scenarios – one, for the current condition where the business might be handling the situation on a legacy system or manually; and secondly, how they would like to see it happening in the newly built application and environment. The simulation of both scenarios is quite important to understand what-is and what-needs-to-be situations.