Mar 31 2012 8:01PM GMT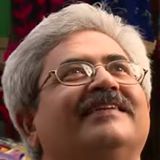 Profile: Jaideep Khanduja
A project is like a large container of apples having rotten ones among them but hidden well in between the good ones; if it is not QCed well. Quality has a major role to play in determining the health of any project/product and to ascertain when the product is in right condition so that it can be released to the customer.
Three qucik questions that come to my mind for a QC head/ team are as below:
1. Do you Get into the shoe of your customer: As a quality team, your prime role, while QCing the product is to get into the shoe of your customer. If you don't have that capability probably you might do a good quality check of look and feel but the lifeline of the product – its functionality; would get affected in a major way.
2. Are you Aware about the customer requirements: If you have gone through the customer requirements in detail; have clarified all your doubts cleared with the customer/ development team/ product and customer analysis team; it is very good. Otherwise you are hitting the goal in a total dark condition. You need to learn customer requirements well, complete in all aspects; get it into your blood, and then start analysis of the product built to cater to those requirements.
3. Are you engaged in the project right from begining: If you are partnering the project right from its inecption stage; it is great. Otherwise you have not checked all the compartments of the train but a sample testing.